Image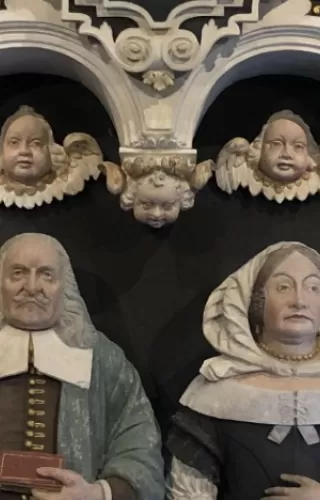 Funding Guidelines
Our conservation grants are typically around £2,000 and under £5,000, but occasionally larger.
We prefer to give grants to smaller projects, or specific elements of projects, where our contribution can have a greater impact. This means that we do not fund structural buildings repairs.
Applications for remedial work must be accompanied by a condition assessment carried out by an appropriately-qualified conservator, normally Accredited with the Institute of Conservation (Icon).
Projects may include the cost of conservation surveys and assessments as well as remedial work.
We do not normally fund:
items that are Victorian or later in date, i.e. post 1837;
structural building repairs;
new buildings or the installation of modern facilities and services;
displays and exhibitions;
environmental measures such as blinds, storage equipment and materials;
general appeals for funding without details of specific, eligible works
general heritage education, outreach and audience development projects;
bell restoration projects, unless the bells and their fittings are substantially pre-1837 in date and the aim is to conserve original elements as far as possible, consistent with safe use.
organ conservation, unless instruments are substantially pre-1837 in date and the aim is to conserve an original action and/or casework.
---
Payment of Grants
If you are offered a grant we ask you to agree to our grant conditions.  We pay our conservation grants on completion of the project.
---
Conditions of grant
If organisations are offered a grant we ask them to confirm that they agree to our grant conditions:
The grant is solely for the project described in the application. Any changes must be notified to us in advance and approved by us.
Any part of the grant that is not required for the approved project must be refunded to the Trust.
The Leche Trust must be acknowledged in any publicity material connected to the project.
The grantee will inform us when the project has been completed and will provide a copy of the conservator's report.
If any of the conditions are not complied with, we reserve the right to cancel the offer of grant, or to claim repayment of the grant if already paid.
You will be able to start a new online application from Monday 8th January 2024. Until then, the database will not accept new submissions.
To see a copy of the questions on the conservation grant application form in advance click here.